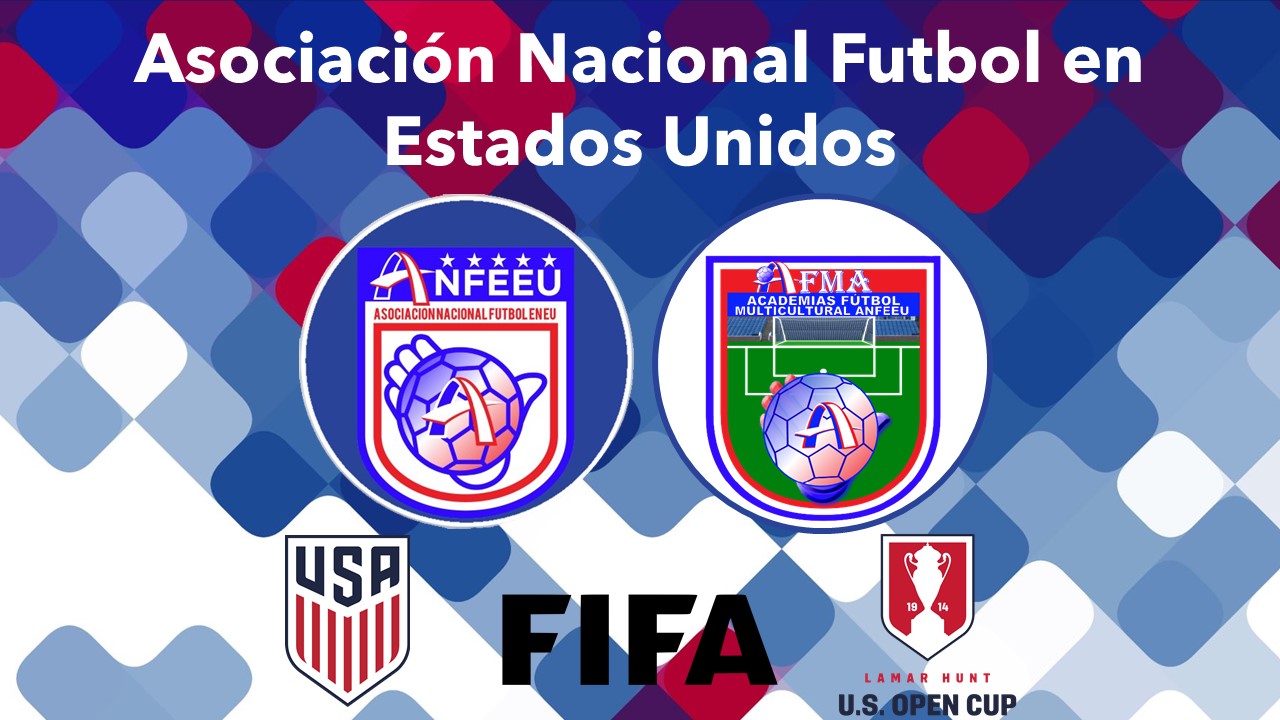 WHO IS ANFEEU?
The National Association of Soccer in United States (ANFEEU) is a 501(c)(3) association affiliated directly with the United States Soccer Federation with a focus in Hispanic and Multicultural soccer. The organization oversees the game of soccer nationally in the United States of America and provides recreational and competitive opportunities for players of all ages, genders, background, and skill levels in the game of soccer.
MISSION
ANFEEU's mission is to provide a safe playing environment for players of all ages, genders, backgrounds, and skill levels specifically in Hispanic and Multicultural communities, to grow and develop their soccer skills through inclusive programming and leadership.
VISION
ANFEEU's goal is to become a leading organization in soccer growth and development in the Hispanic and Multicultural soccer community.